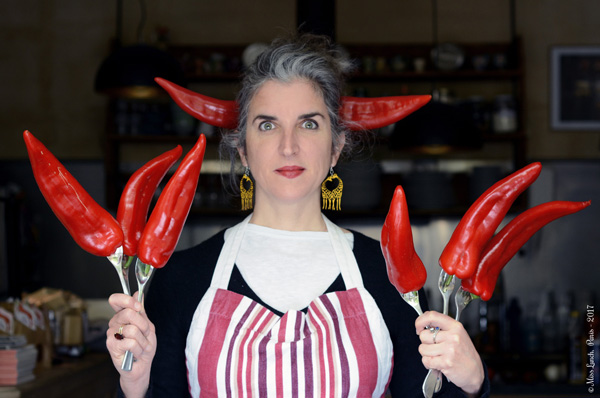 Photo: © Sandra Beauchard
Miss Lunch is all about menus without hang ups, simple but  sophisticated, original and reasonably priced. Thanks to being located near the Aligre market, where Miss Lunch spends a lot of time chatting and tasting the products of her friends and accomplices of the market, the market vendors themselves, always generous in offering advice.
Menu Wednesday 23 to Saturday 26 September 2020

– Avocado soup

OR

Roasted pumpkin, grapes & ricotta salata, parma ham (optional)
– Liberian bean stew with okra & red peppers

OR

Beet cured salmon, potatoes & horseradish cream
– Millet cake, green tomato jam
OR

Crustless milk tart

Formula for lunch (Wednesady to Friday) : 16 euros : Starter + Main OR Main + Dessert

Dinner (Thursday & Friday)+ Saturday lunch: Starter 6 euros – Main 13 euros – Dessert 6 euros

The menu changes every week and proposes two entrees, two mains and two desserts. Wine by the glass or by the bottle, Prosecco, fennel flavoured water or fresh fruit juice. Lunch at Miss Lunch @PPP is always a bubble of poetry and a discovery of new tastes and flavours.

The weekly menu may also include PPP products – Première Pression Provence – for sale, or to try on location dolled up by Miss Lunch – there are for example delicious terrines and sardines!