Books by Miss Lunch/Claude Cabri are only available in French (at least for the time being!). But you have to know the good news: Miss Lunch is very busy at the moment in writing the cookbook of  The Lunch in the Loft. All the recipes and more, drawings included, since the beginning, with photos by Marie-José Jarry. Book release planned for October with Solar Publishing, so start taking those French lessons so that you can make the recipes!
Après le succès du Chinois, paru à l'automne 2010, la rentrée littéraire 2012 s'avère riche pour Miss Lunch avec la parution en octobre de deux nouveaux ouvrages : "Plat de résistance – farce clandestine à l'usage des becs fins", un second roman-cuisine aux Editions 1973 et un livre entièrement consacré au Lunch in the Loft aux Editions Solar.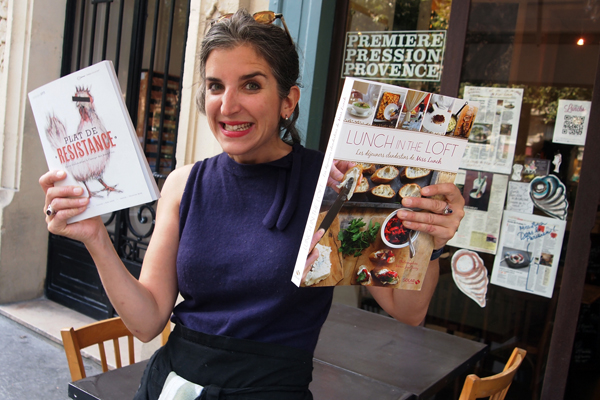 Click on the books covers to read more!