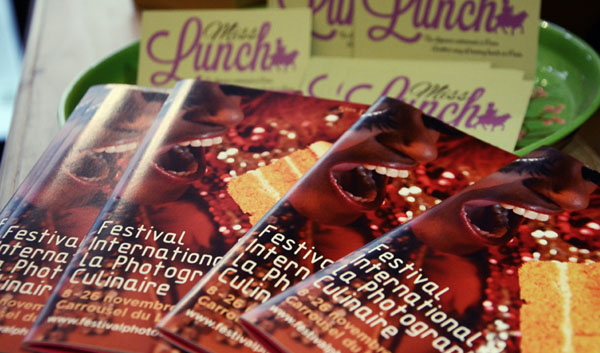 For the second year running, Miss Lunch has been invited to participate in the Festival International de la Photographie Culinaire. The theme  this year for its 5th edition is "Luxe & Fête" and Miss Lunch is proposing a cooking workshop on the 19th or 26th November. Three special recipes revolving around foie gras will be on the agenda.
The class will consist in three parts: first a maple syrup tasting with Bénédicte Déchery (20 min.), followed by the three foie gras recipes taught by Miss Lunch as well as an olive oil tasting of Première Pression Provence products (1 hour 30 min.).
The last hour of the class will be spent with the photographer Francesco Majo in a photography workshop of the dishes prepared.
Price: 80 € / person
6 persons max
Reservations by mail or tel.