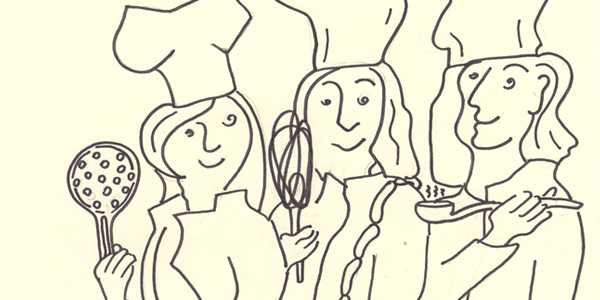 Since the beginning, Miss Lunch has offered many kinds of cooking classes:  themed cooking lessons by ingredient, 'Dandy cooking lessons', cooking lessons with sommelier Sam. In 2012, Miss Lunch created new classes: 'Cooking Classes @ PPP'.
Cooking Classes – Morning :
Hours : 10h30 to 14h30
Classes, PPP olive oil tasting.
Lunch at 13h30 with wine, followed by tea or coffee
All recipes are inspired by the new formula of lunches @ PPP.
Price: 195 euros per person 150 euros/per person for a couple. More? Please contact Miss Lunch
Information & reservations : click here !