Property – Publisher
The www.lunchintheloft.com site is Miss Lunch (Claude Cabri) exclusive property, which is there also the Director(Manager) of publication.
Miss Lunch is a Brand and Registered Trademark (INPI)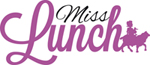 Host
The www.lunchintheloft.com site is hosted by:
Sté OVH
SAS au capital de 10 000 000 €
RCS Roubaix – Tourcoing 424 761 419 00045
Code APE 6202A
VAT N°: FR 22 424 761 419
Head office : 2 rue Kellermann – 59100 Roubaix – France.
Copyright
The website www.lunchintheloft.com, including all of its contents (software, databases, texts, still or animated images), is protected by the intellectual property law and notably by Articles L.112-2 ff and L.341-1 of the intellectual property code. Beyond strictly personal and private use, the right to consult, to reproduce, or to publicly use the contents present on the site has been obtained from the editor only for use in a non-profit and educational setting. All aforementioned uses do not entail the transfer of intellectual property rights for the content used. Apart all authorised uses, any reproduction, representation, use or modification, regardless of the means of use of, in part or all, the website or any or all of the contents protected by literary and artistic rights, without receiving prior permission from the editor of the website and/or the authors or their assigns, is strictly prohibited. Any use of the website for collective purposes beyond the aforementioned uses, requires the express written permission of the website editor or the various authors or assigns specified under each image on the website. Violation of these clauses exposes the offender, and all those responsible, to sanctioned civil and criminal legal proceedings under a charge of forgery (Article L.335-2 ff of the intellectual property code). The website in its entirety is protected under French and international legislation on copyright and intellectual property rights. All rights reserved.
Collection and Use of Personal Information
Personal information is data that can be used to uniquely identify or contact a single person.
You may be asked to provide your personal information anytime you are in contact with Miss Lunch and lunchintheloft.com. You may give us personal information about you, such as your name, your contact email and other contact details on various places on our website. This privacy policy describes how we collect and use your personal information.
How and where we collect personal information:
– electronic newsletters
– customer registration
How we use your personal information:
The information you give us is absolute safe with us. We will never rent, sell, share or otherwise disclose your personal information to third parties. We might contact you from time to time regarding your purchases or the services (like announcement lists) you have subscribed to.
We may also send you promotional announcements from time to time about new products and services that you might find useful.
You may also opt out from receiving information from us at any time and ask us to remove your contact information from our database. Please write to:
Miss Lunch/Claude Cabri, 112 rue de Charenton, 75012 Paris – FRANCE.
Credits
Concept, publishing, production / Design, development

Sandra Beauchard / Jeremy Barré for Miss Lunch