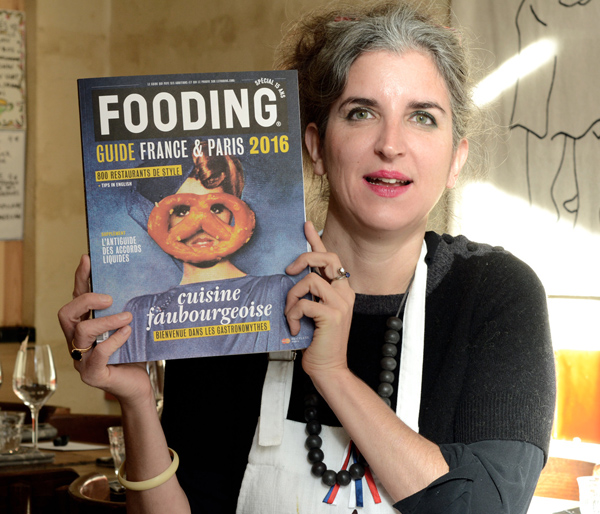 En 2016, Miss Lunch fait à nouveau partie de la foodie & select liste des restos du Guide Fooding ! C'est donc la quatrième année que le guide gastronomique la plébiscite : en effet, Miss Lunch a été sélectionnée pour la 1ère fois en 2013, après seulement quelques mois d'existence, alors en résidence culinaire dans la boutique PPP, aménagée pour elle en cuisine par Olivier Baussan, le créateur de Première Pression Provence…
Retrouvez Miss Lunch @PPP, en belle compagnie, parmi la short-liste des établissements sélectionnés dans le XIIè arrondissement par Le Fooding – Top 3 des guides gastronomiques avec le Gault & Millau et le Michelin.
Miss Lunch apprécie tout particulièrement la petite note en anglais à la fin de la notice :
« Lunch only, folks, with the multicultural wonder-woman who cooks organic market produce with a microwave. Good wines by the glass. P.S. She teaches cooking, too!!! »
« MULTICULTURAL WONDER-WOMAN« … c'est tout elle, non ?